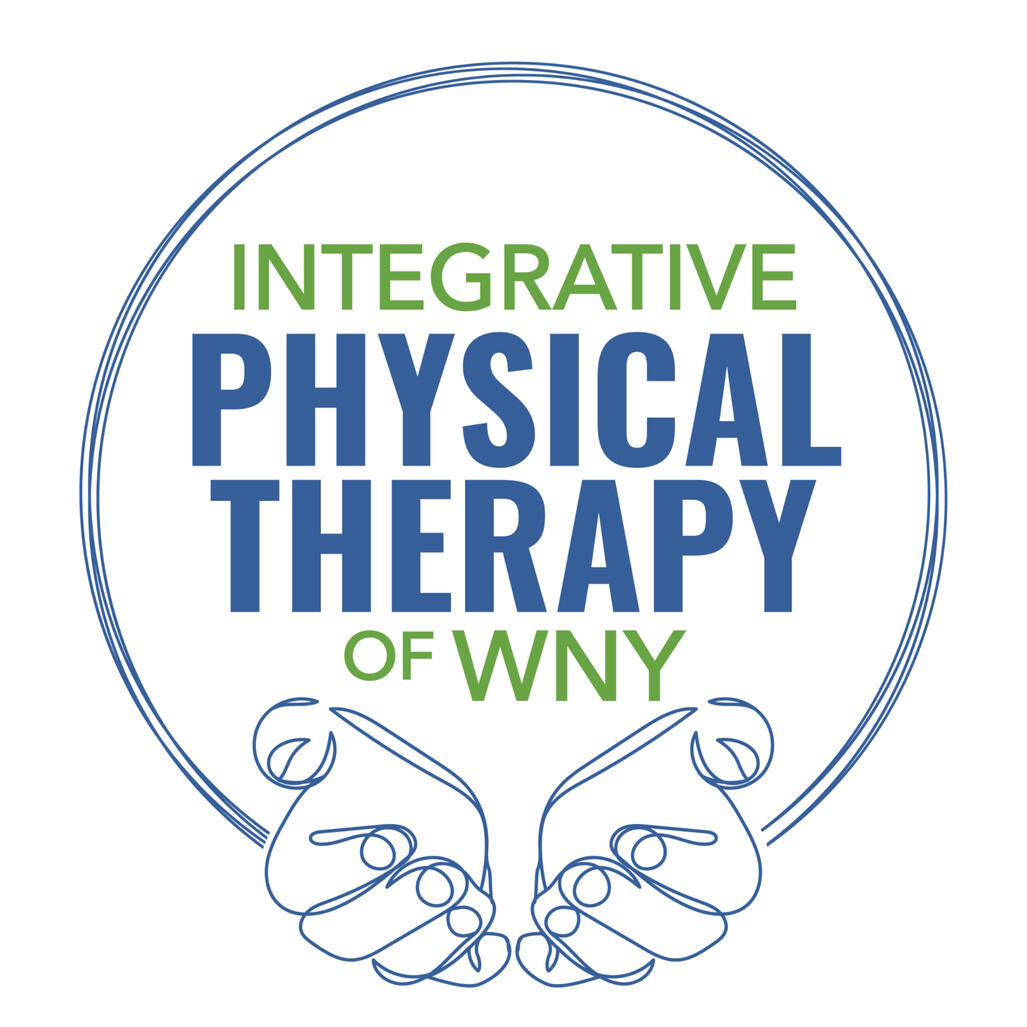 Mission
Integrative Physical Therapy of WNY was founded with the mission of providing specialized manual therapy using a whole-body approach to enhance your health, function, and well-being.
Integrative Approach
Our name defines the distinct services that you will experience—integrative physical therapy care provided with a holistic approach that is guided by your unique set of circumstances.
Specialized Care
Your care will be provided by a physical therapist who has extensive education and clinical training in assessing and treating your body's complex interconnected systems using a wide range of manual techniques.

This integrative, natural, hands-on approach to your health is based on a holistic understanding of the human body. Specialized manual therapy treatments focus on maintaining, improving, and restoring optimal function of the interrelated structures and systems of your body.

The focus is on YOU and how YOU function as a whole. You are treated as a unique individual comprised of body, mind, and spirit, and the whole-body approach aims to balance these aspects of you.
Partnering with You
Your physical therapist at IPTWNY is a partner with you in your journey to improved health, decreased pain, and enhanced function. We work together with you and other professionals on your healthcare team to provide collaborative and comprehensive care that complements a multi-disciplinary approach to your health. Ultimately, the focus of care is on improving your body's ability to experience optimal health.
Services
At Integrative Physical Therapy of WNY, we focus on YOU, the individual, and how you function as a whole. We assess and treat your body and its complex interconnected systems: musculoskeletal, soft tissue, craniosacral, visceral, circulatory, neurological, and central nervous systems.

Do you experience…..

· Acute or chronic pain
· Migraines/headaches
· Digestive issues
· Pregnancy or post-partum related issues
· Post-operative symptoms
· Sleep or energy issues
· Muscle tightness and spasms
· Concussion-related symptoms
· Sports-related injuries

If your answer is YES to any of these, then Integrative Physical Therapy of WNY's unique and individualized treatment approach can help provide relief.

Integrative Physical Therapy of WNY also provides care to children of any age, including newborns, infants, toddlers, and school-aged children.

Treatment provided at Integrative Physical Therapy of WNY is focused on specialized and distinct manual treatments. Your care will be individualized to your body and your specific needs. The physical therapist's hand-on techniques realign the body and restore balance in order to allow your entire body to work better as a whole. Manual techniques may include:

· Positional release techniques
· Strain-counterstrain methods
· Muscle energy techniques
· Myofascial release
· Fascial unwinding
· Soft tissue work
· Craniosacral techniques
· Visceral mobilization
· Neural mobilization
· Fluid balancing techniques
About
John Corcoran, PT, DOMP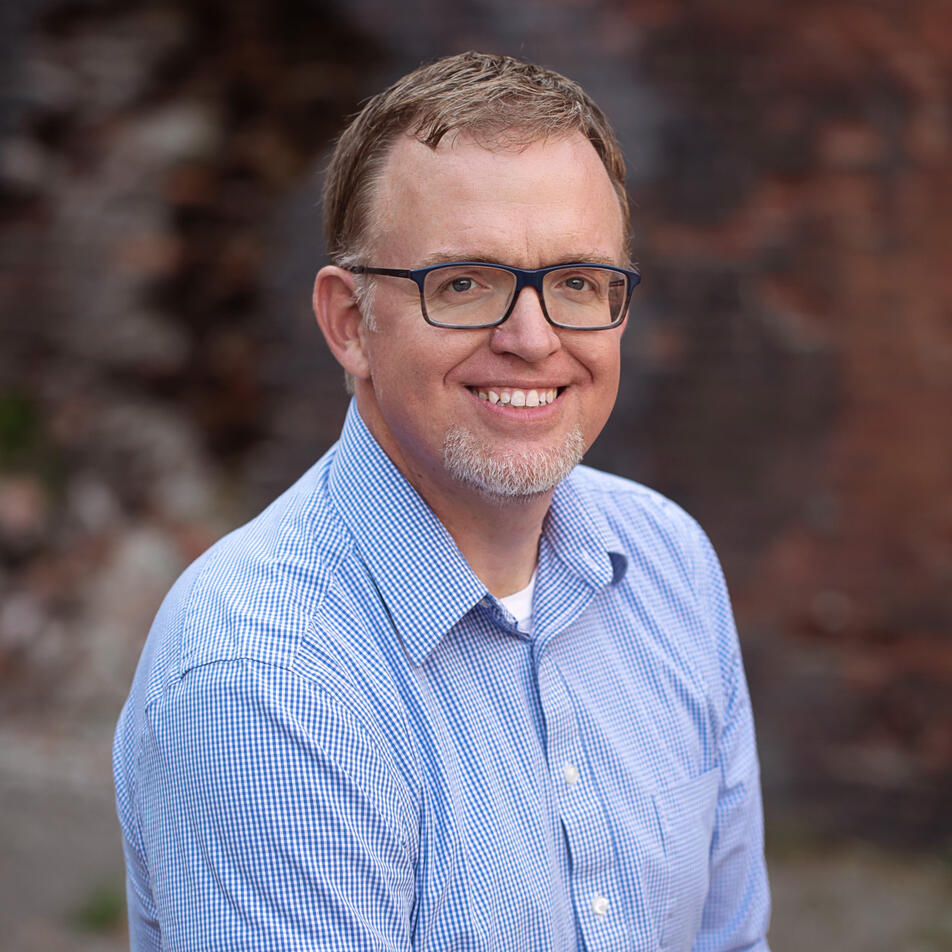 John has over 22 years of experience helping his patients experience improved health, decreased pain, and enhanced function. John graduated from the Physical Therapy Program at Youngstown State University in 1998. During his time at YSU, he also studied exercise science, athletic training, and strength and conditioning. After earning his PT degree, John worked in physical therapy clinics in northeast Ohio and the Buffalo, New York area, primarily in the outpatient orthopedic setting. John developed a significant interest in manual therapy and sought advanced training in this area. This led him to advance his studies and skills at the Canadian College of Osteopathy in Toronto while continuing to work as a Physical Therapist. In 2009, John completed the five-year program in Osteopathic Manual Practice, successfully defended his thesis, and received his Diploma in Osteopathic Manual Practice (D.O.M.P.). John is an active member of the International Jury at the Canadian College of Osteopathy and serves as a thesis advisor and thesis reader for the college. For the past ten years, John has been part of a thriving practice providing manual osteopathic care in St. Catharines, Ontario, Canada. He is thrilled to now have the opportunity to serve his local community in the WNY area.

John has a passion for helping patients through the use of manual physical therapy and the osteopathic methodology. This provides a unique approach to understand the mechanisms of dysfunction which lead to a multitude of dis-"ease" within the body. Rather than a typical biomedical model of "where it hurts is where the problem is", the osteopathic manual therapy approach provides more of a biopsychosocial model which gives credence to other biomechanical, anatomical, and biochemical links that are influencing the individual. Treating the individual as a whole and addressing the variety of dysfunctions within the body allows for broader healing, prevention, and facilitation of overall health. John's professional training, advanced education, clinical experience, and empathic nature enable him to help you in your journey to optimal health.

The term "integrative" in our company name represents John's goal, focus, and intention to optimize health with an individualized, holistic, and whole-person approach. John's advanced education allows him to provide care in a way that is guided by each person's unique set of circumstances. The complex connection of mind and body is seen as a significant part of each individual. John is part of the healthcare team, using his skill set to contribute to the team's overall effort to optimize health and wellness of the individual.

Advances in neuroscience provide an expanded understanding of why and how the body responds to life stressors. There is now scientific evidence to show that there is a dynamic and intimate relationship between our emotions, feelings, and thoughts and what happens in our body. Science has proven a neural basis of the mind-body connection. John's continuing education in this area has provided him with specialized skills to consider each individual patient's story and history to assess and develop a treatment plan addressing you individually as a complex, whole person.

John's practice includes a breadth of diversity as he works with a wide variety of individuals with various conditions from newborns to the elderly, including athletes, pregnant women, children with disabilities, individuals with joint and muscle pain, infants with colic and digestive issues, individuals with neurological diagnoses, and individuals with many other conditions and diagnoses. John is passionate about the field of physical therapy, loves learning, and is a perpetual student. He has taken numerous continuing education courses at international symposiums and courses on specific neuromusculoskeletal conditions. John's advanced courses of study have specialized in women's health, pregnancy and post-partum, concussions, specific spinal adjusting, and emotional health.

John is thankful for the opportunity to serve and help others through the practice of physical therapy. Outside of work, John enjoys yoga, woodworking, learning more about the amazing human body, and spending time with his family.
Payment Model
Integrative Physical Therapy of WNY is a fee-for-service, direct-pay practice that provides one-on-one specialized manual therapy services.
Individualized Care
You will experience an individualized one-on-one session each and every time—just you and your physical therapist for the full treatment session.

This private-pay business model allows us to provide treatment based on the unique needs of each individual without insurance restrictions, insurance company reviews, and visit limits.
New Patient Evaluation - 60 minutes
$100

Treatment Session - 60 minutes
$100

Pediatric Treatment Session - 30 minutes
$60
Payment Options
Payment can be made in the form of cash, check, credit card, or debit card.

FSA/HSA cards are accepted
HOW OFTEN WILL APPOINTMENTS BE SCHEDULED?
Treatment appointments are typically scheduled two or more weeks apart in order to allow adequate time between visits to allow your body to integrate the changes that occur from one visit to the next.
OUT-OF-NETWORK INSURANCE REIMBURSEMENT
Integrative Physical Therapy of WNY provides out-of-network physical therapy, meaning we do not directly bill insurance companies for our services. Patients are responsible for payment for services the day of service. We will provide each patient with an invoice/receipt that provides a detailed visit summary complete with codes and pricing for insurance reimbursement. In many cases, patients can get reimbursement from their insurance company for out-of-network services. You will need to contact your insurance company to determine your out-of-network benefits.
DIRECT ACCESS: TREATMENT WITHOUT PHYSICIAN REFERRAL
Under New York State law, you are allowed to be seen by a Physical Therapist for 10 visits or 30 days, whichever comes first, before needing a prescription/referral from your physician. This is known as "Direct Access". If you need additional treatment after the 10 visits or 30 days, you will be required to obtain a prescription from your doctor to continue your physical therapy care. If needed, we can help you with the process of requesting the prescription/referral.

Important Note: With patient safety in mind, you will always be referred to the appropriate physician if the therapist believes there is a more serious pathology present.
Your First Session
Integrative Physical Therapy of WNY is focused on patient-centered, individualized care. During your first session, the initial evaluation, your physical therapist will listen to your history and ask questions about your current symptoms, general health, and other care you are receiving. Then, the physical therapist will complete a thorough evaluation. This will include an assessment of your physical function, range of motion, strength, and pain level. The PT will ask you to make simple movements to observe and assess your mobility and posture. The PT will also examine the health of the joints and tissues using his hands and a highly developed sense of touch called palpation. In order to determine the overall function of your body's various systems, the physical therapist will place his hands on your body to evaluate your body's interconnected systems. The physical therapist will educate you through the entire evaluation process.

For your follow-up treatment sessions, the physical therapist will integrate the findings from your initial evaluation into individualized hands-on manual therapy treatments. Your physical therapist will educate you throughout the process so that you can better understand your body and the treatment techniques utilized throughout each session. Advice on exercise may be offered to facilitate your recovery or prevent future injury.

Please be sure to come to your session in comfortable clothing. There is a restroom available to change into comfortable clothing if needed.